You will learn how to change the size of your posts when using the packery style for the Blog or Portfolio elements.
If you are using the Packery blog or portfolio element and all the items are appearing in the same size, please follow the steps below to learn how to edit your posts.
1. Edit your post using the WordPress editor ( don't edit using the Visual Composer ).
2. Scroll down until you see the "Post options" panel.
3. Change the "Select the Packery thumbnail size for the post" to the size you want to use.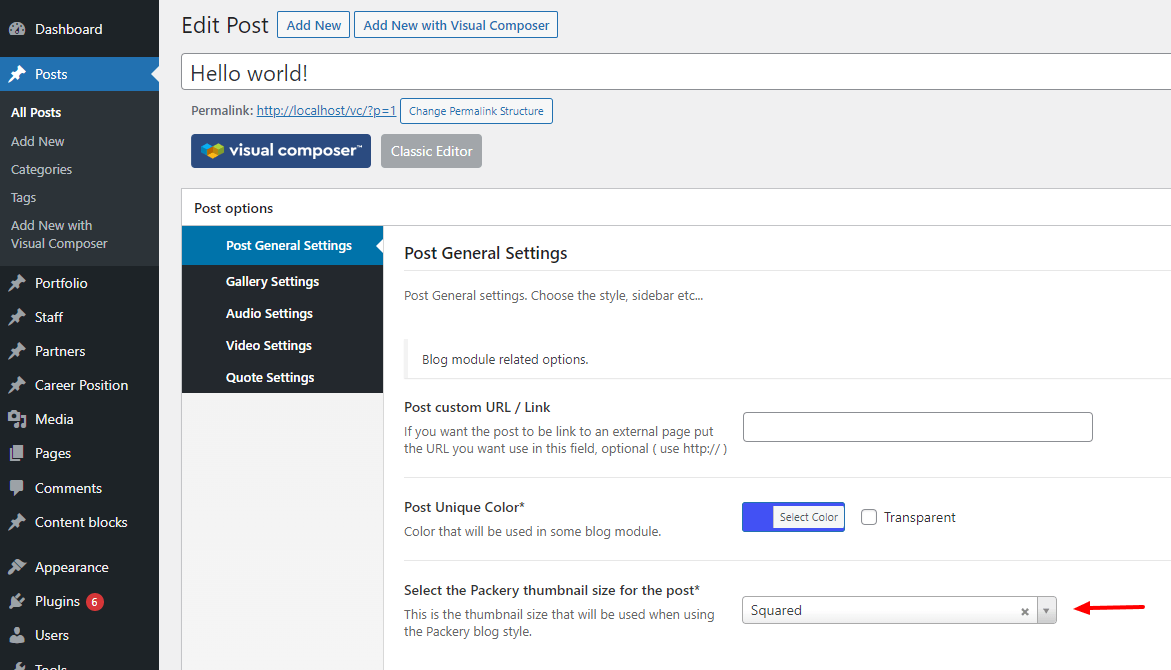 4. Save / Update your post.